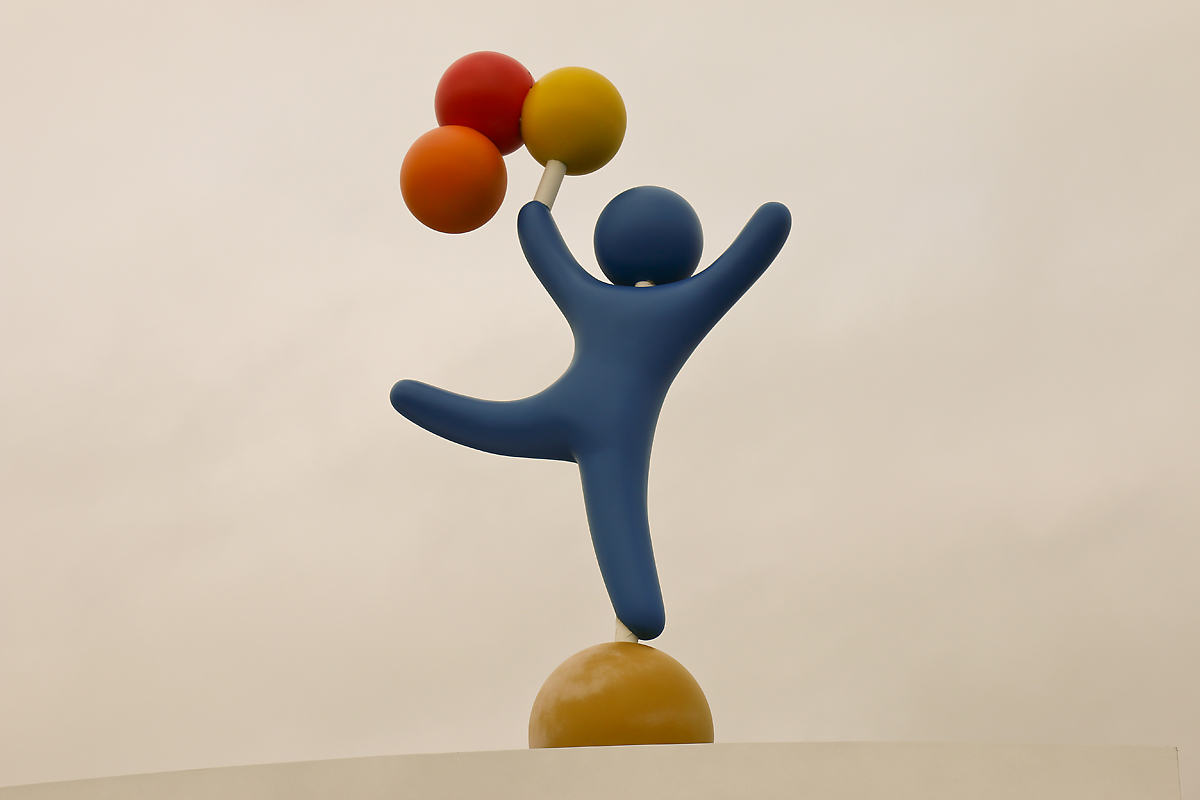 It's all about Children's Hospital Colorado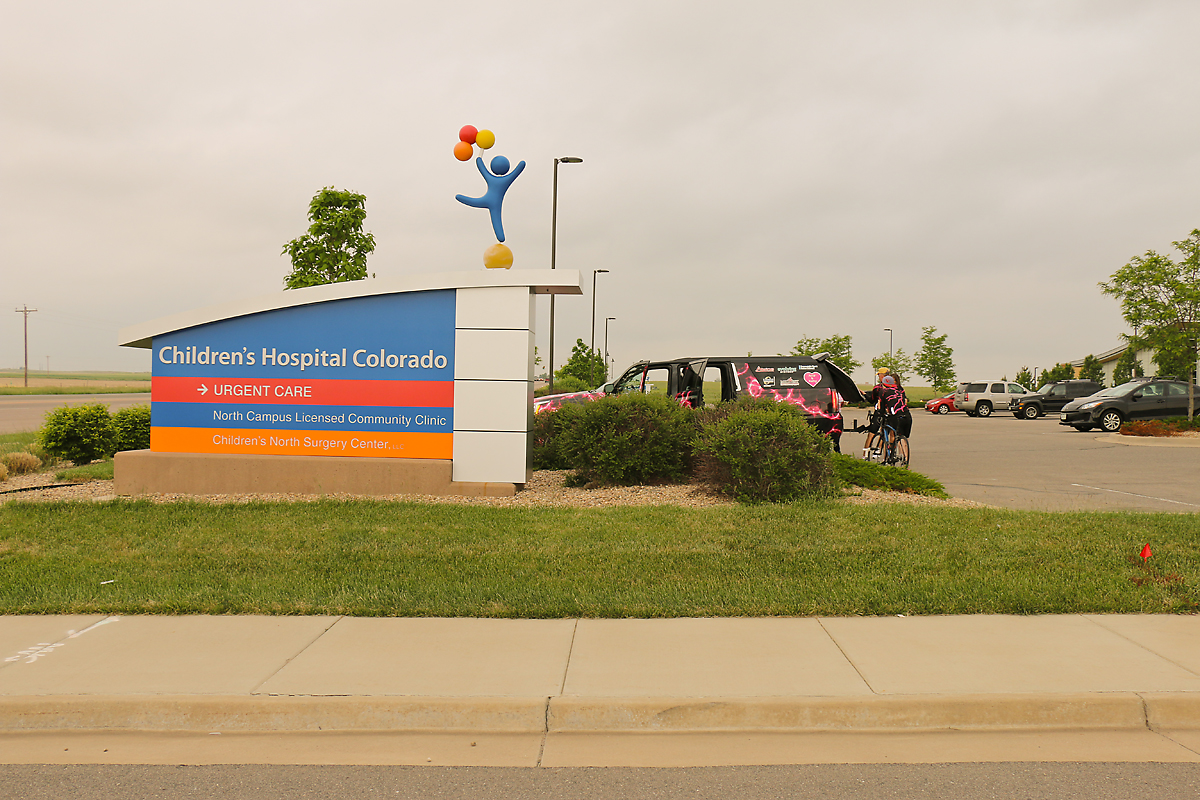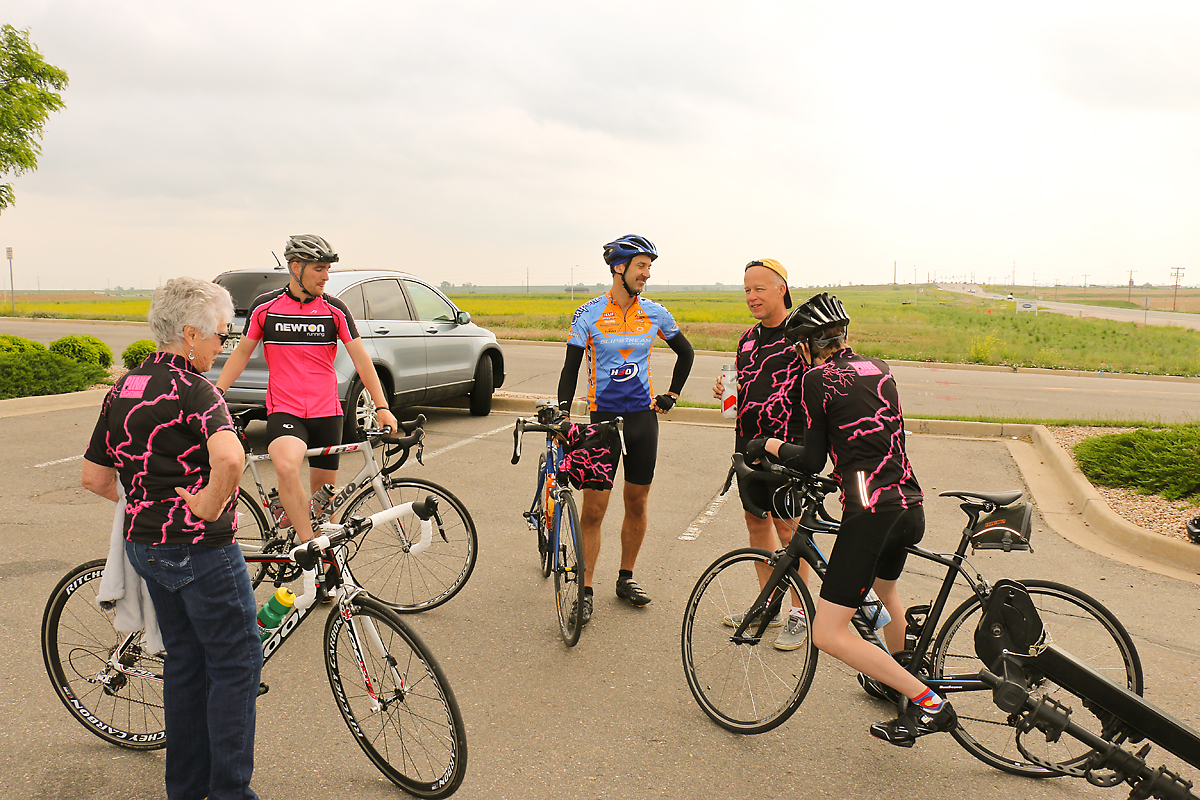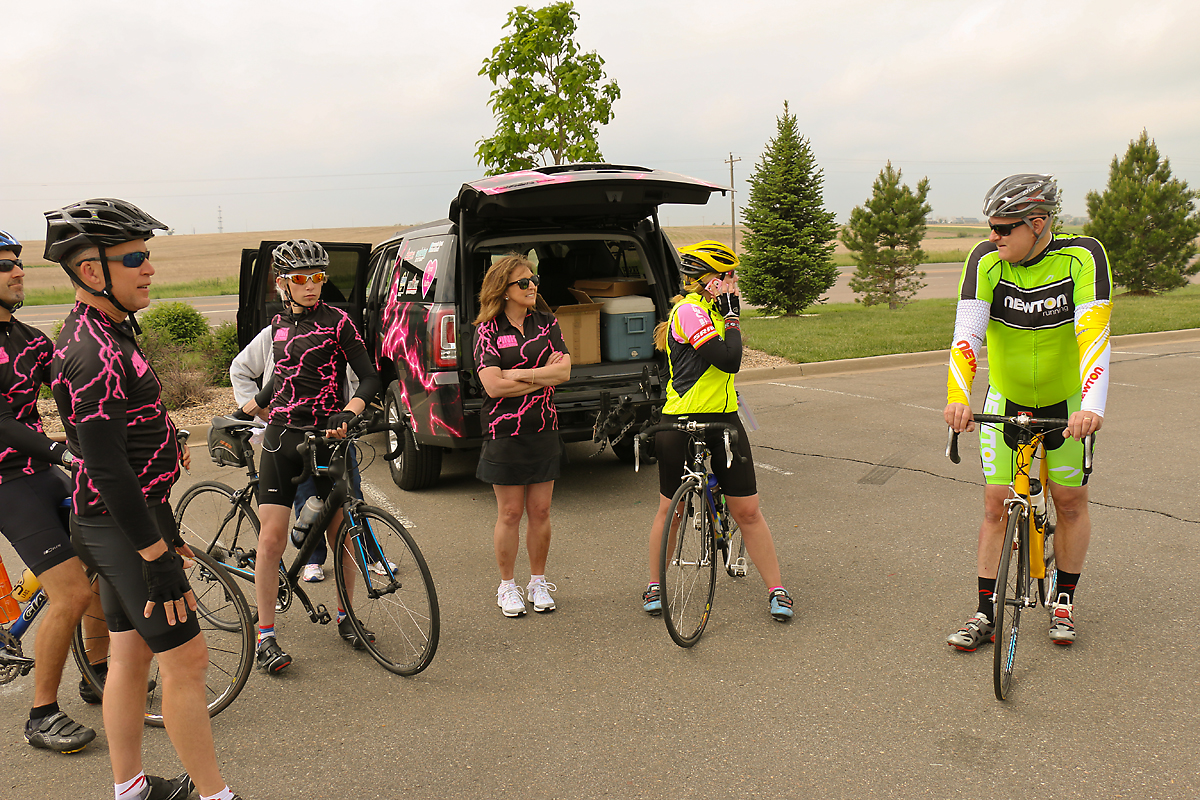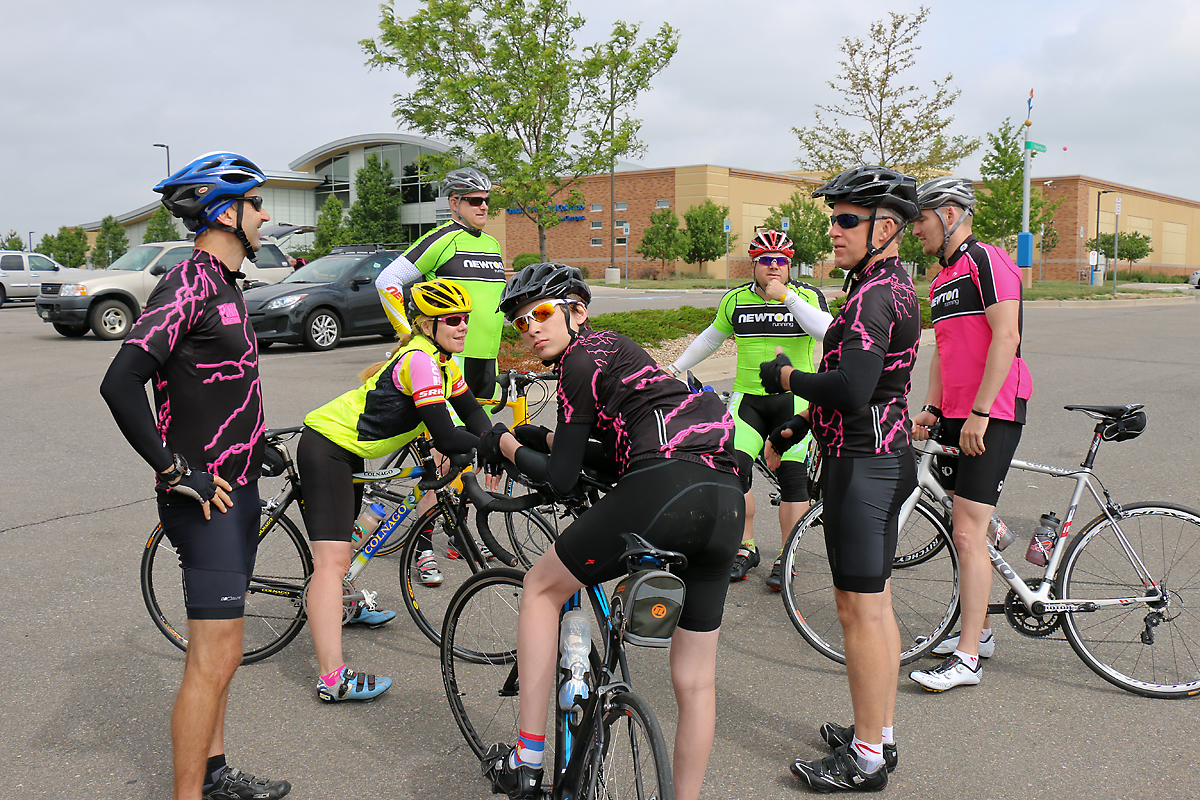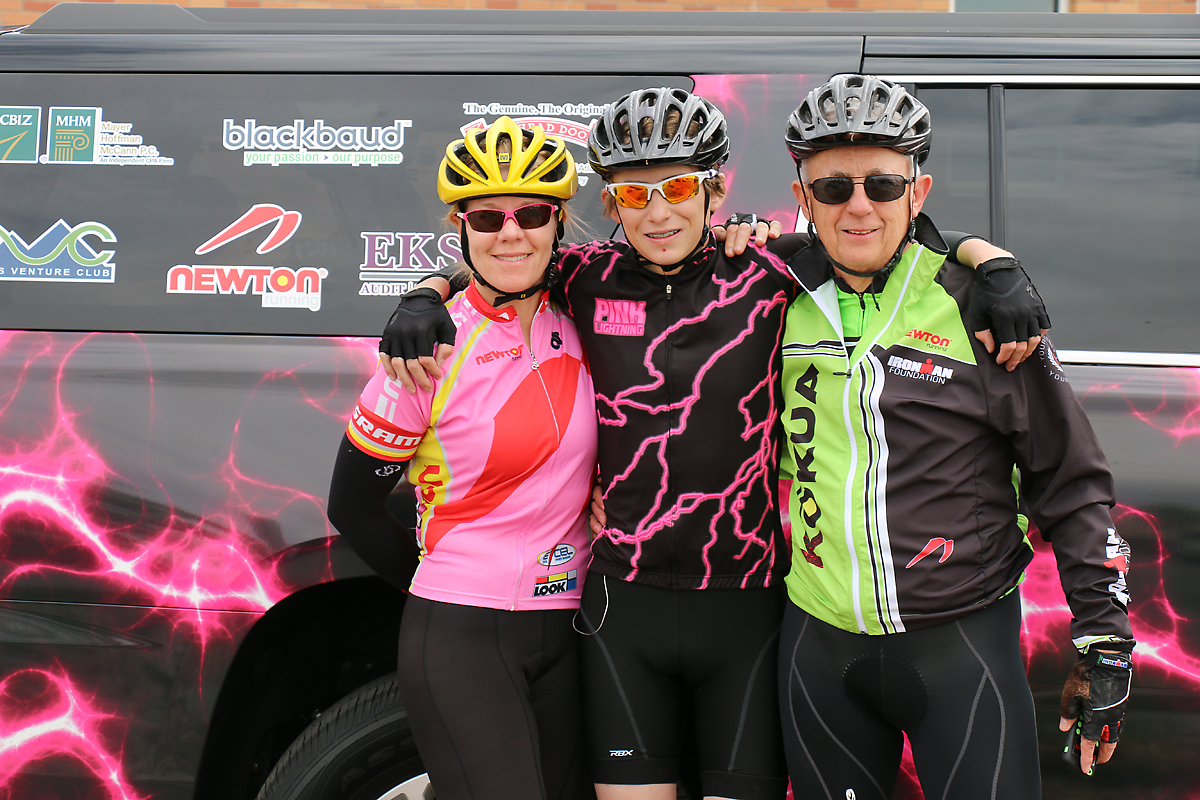 Anne Klein, Jerry Lee and Bryan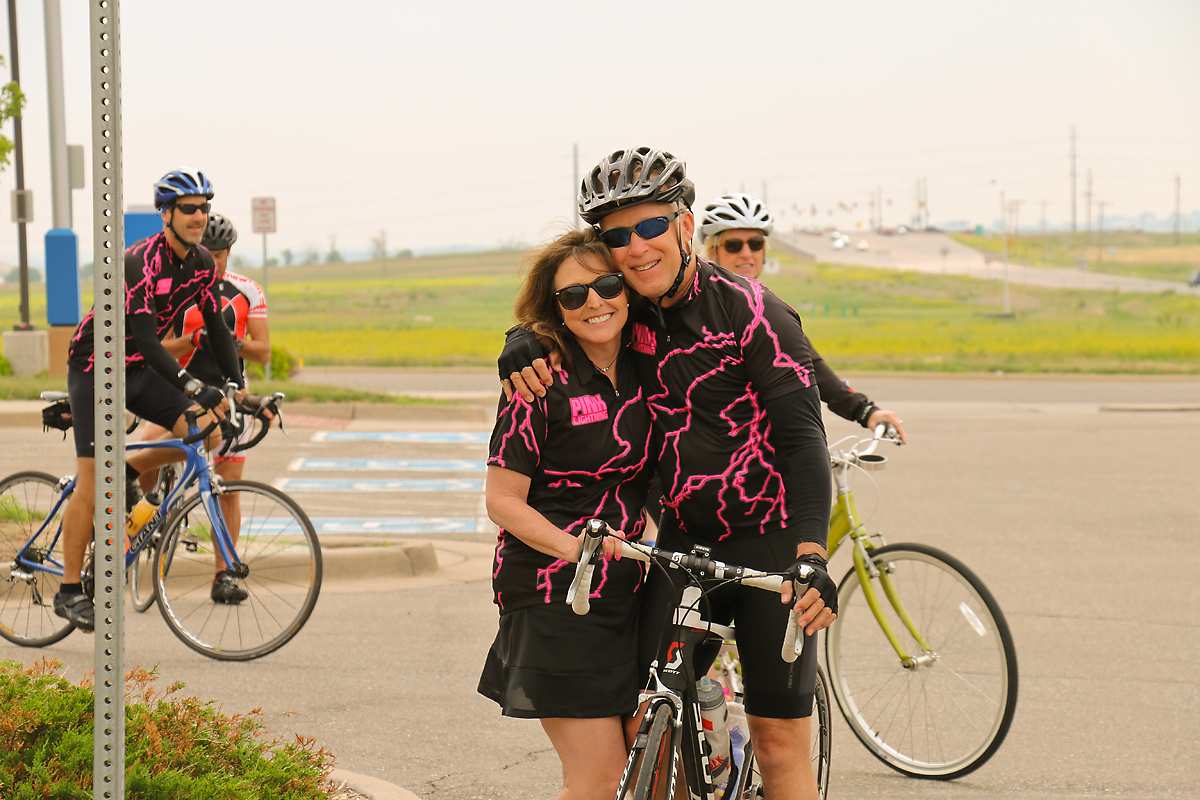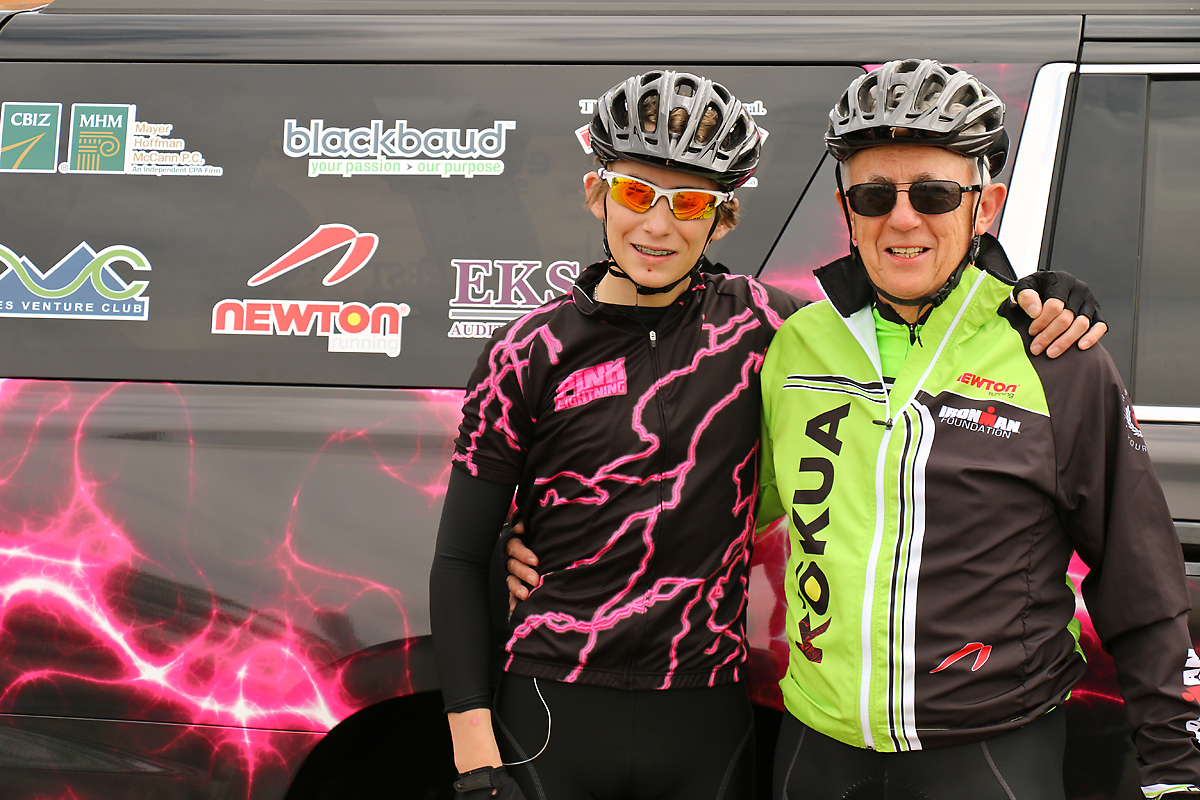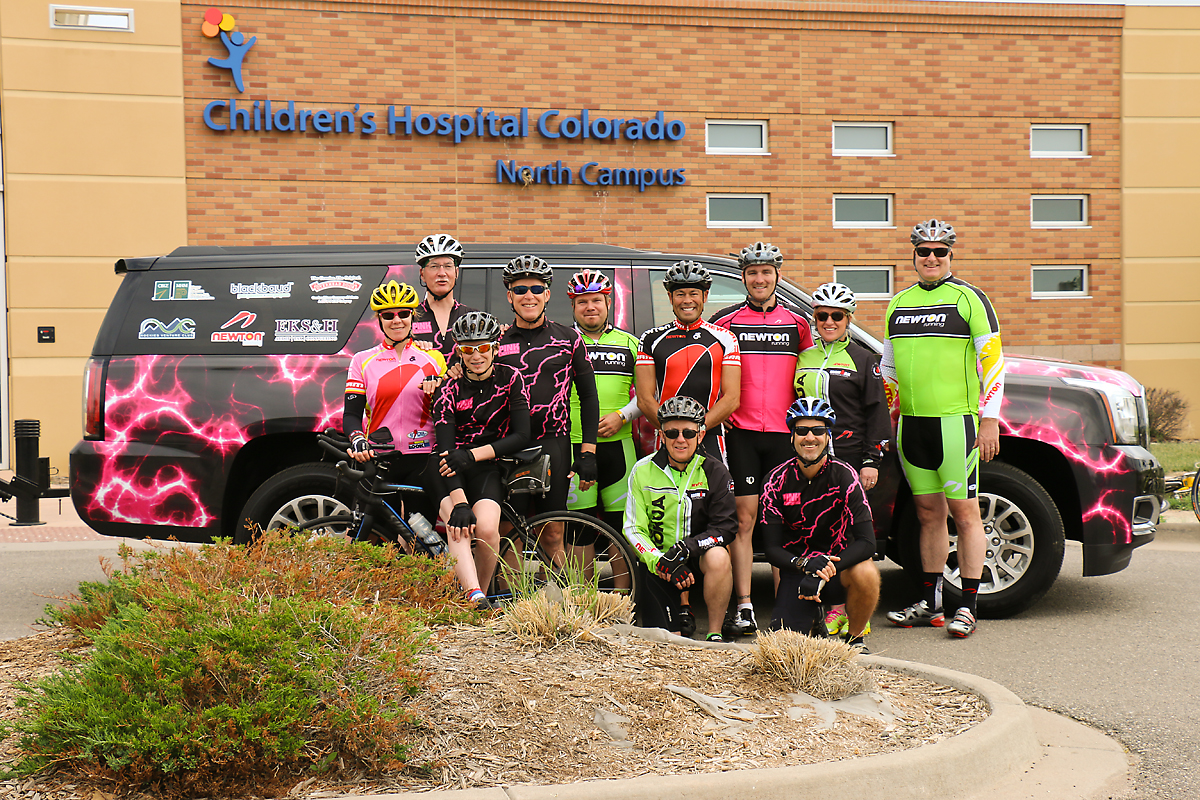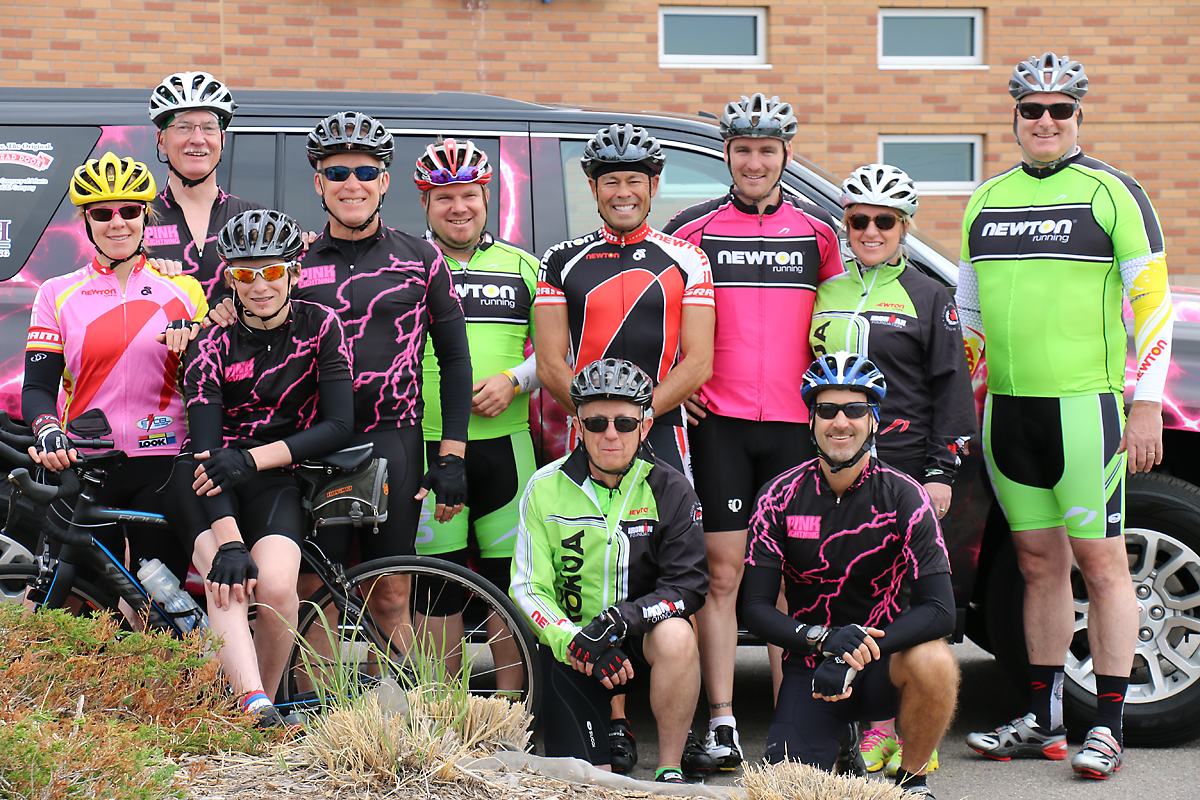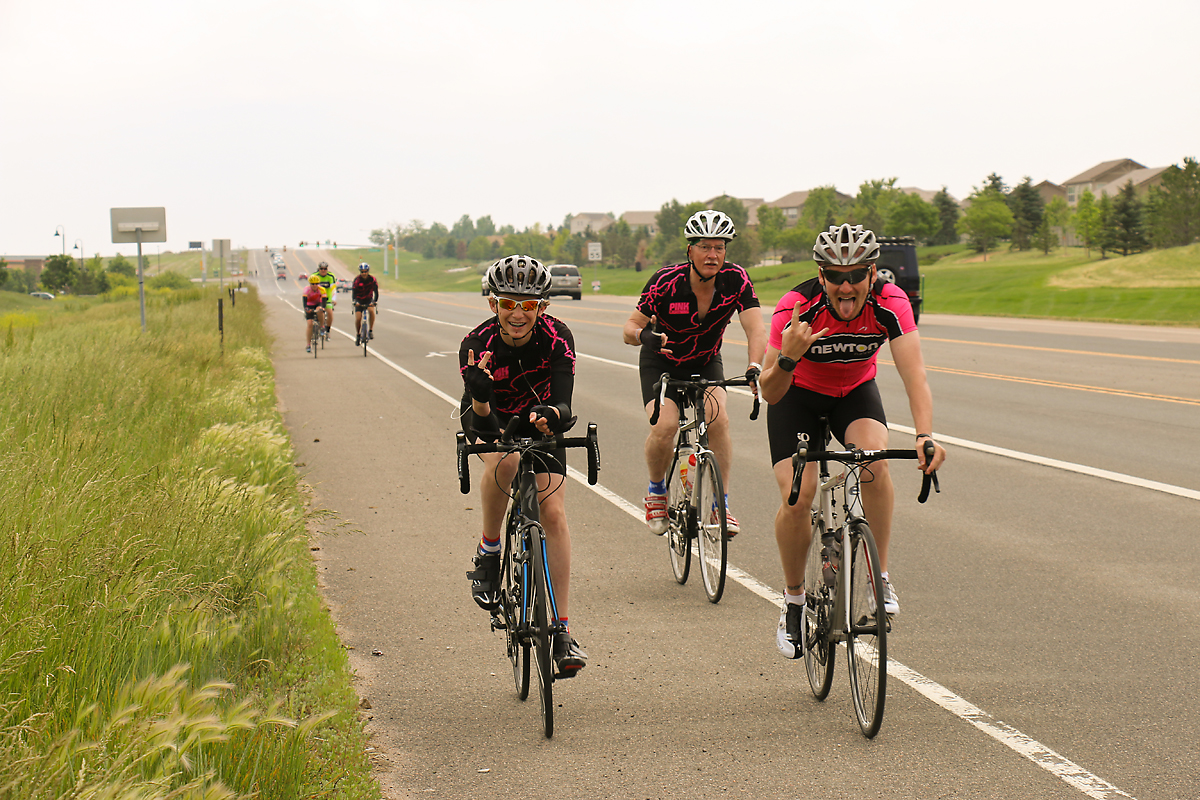 On the road towards Boulder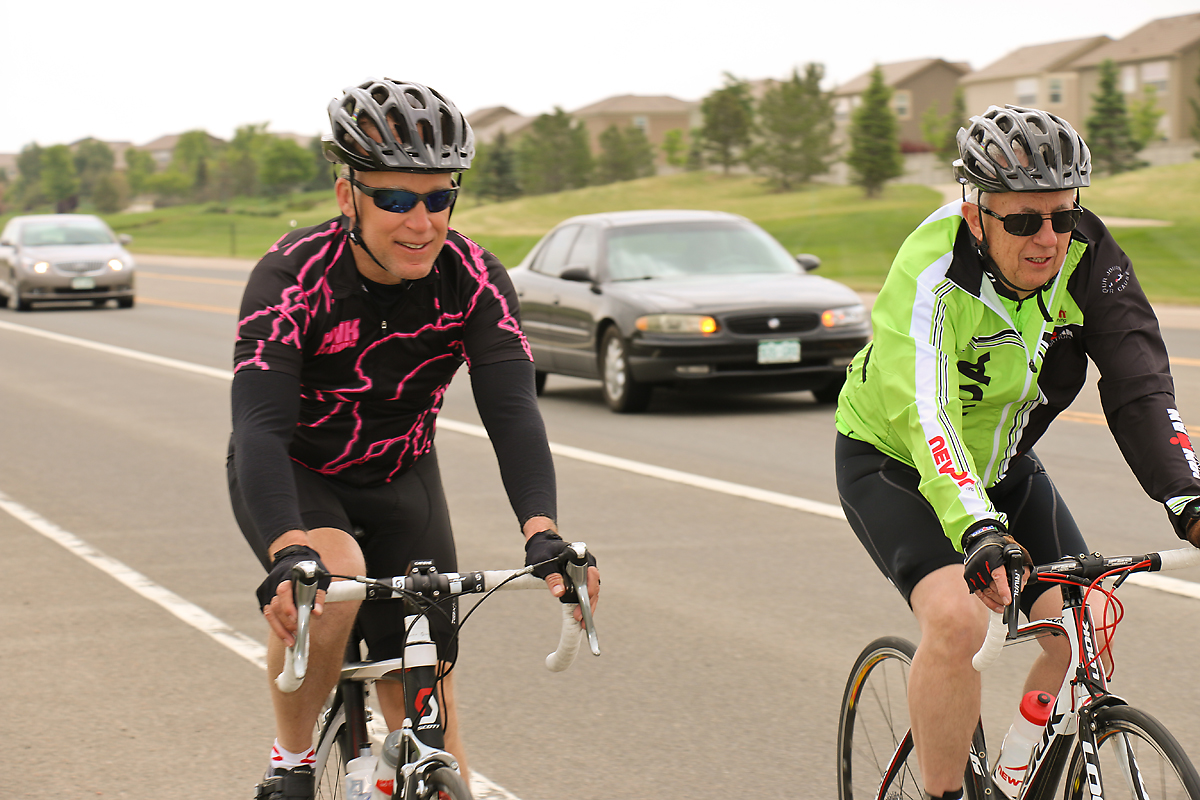 Steve and Jerry keeping pace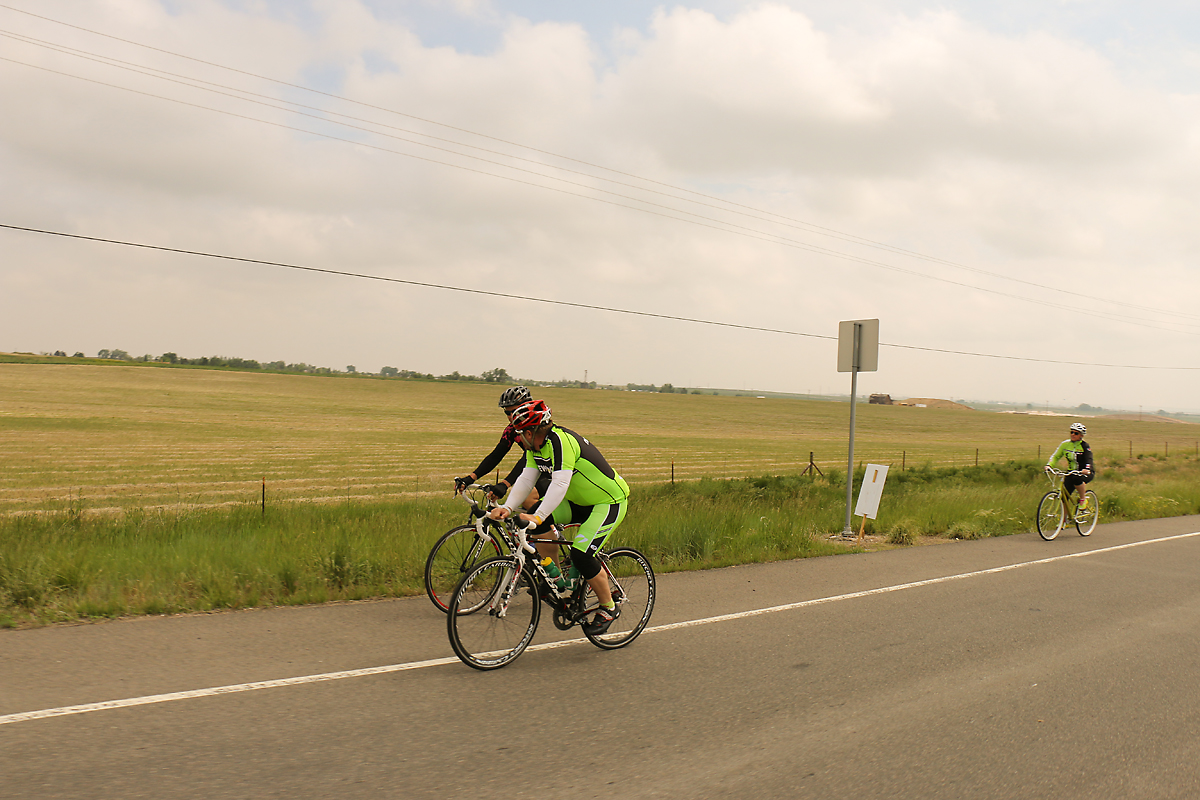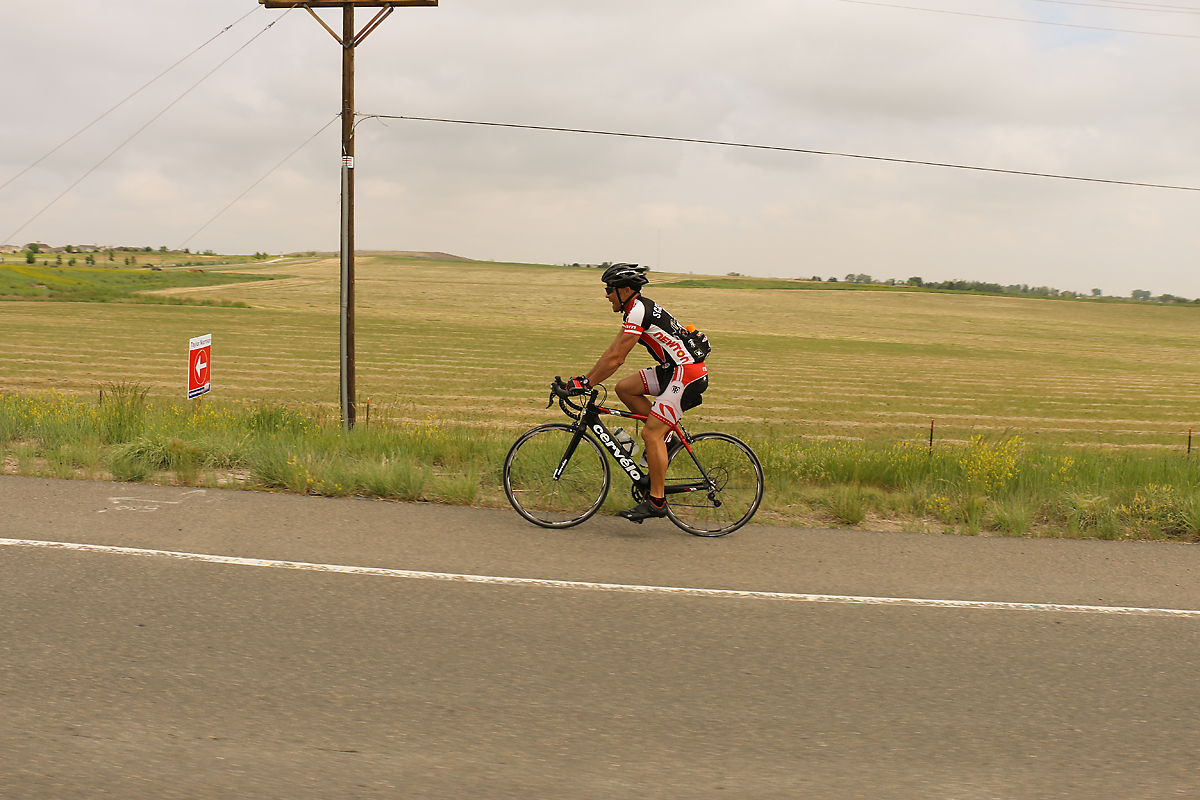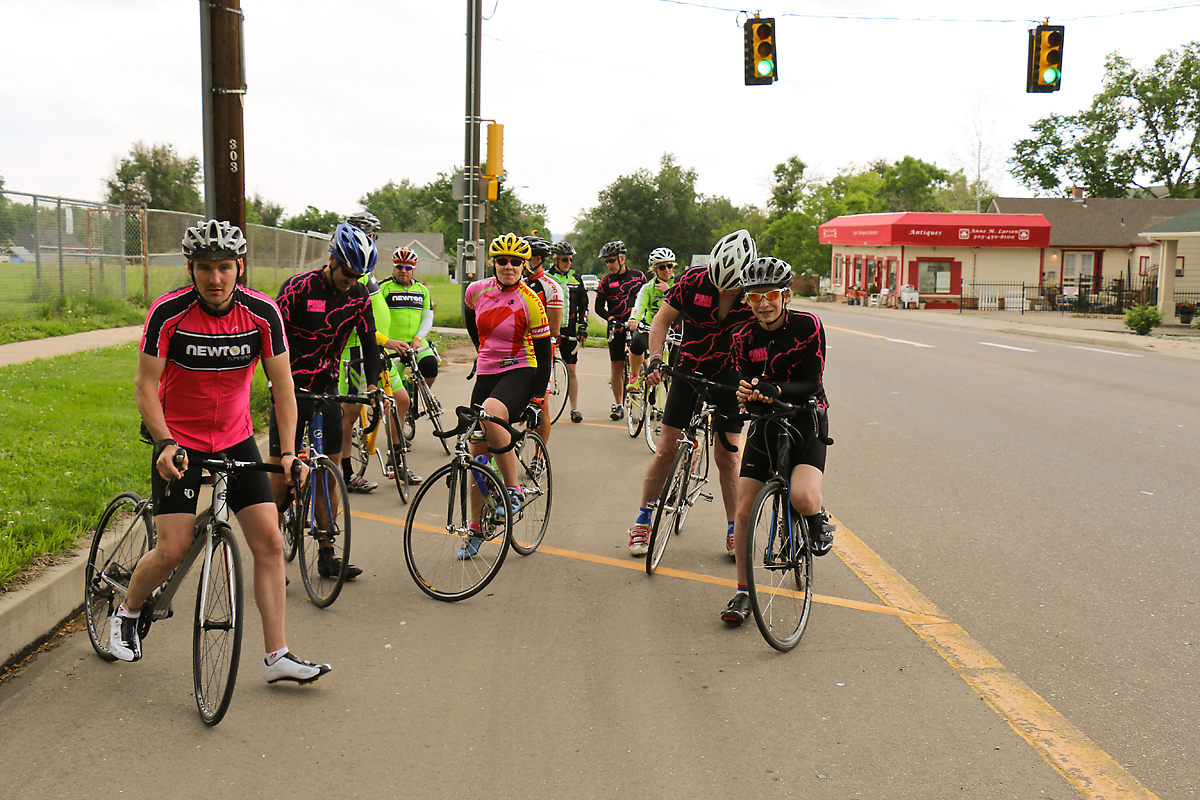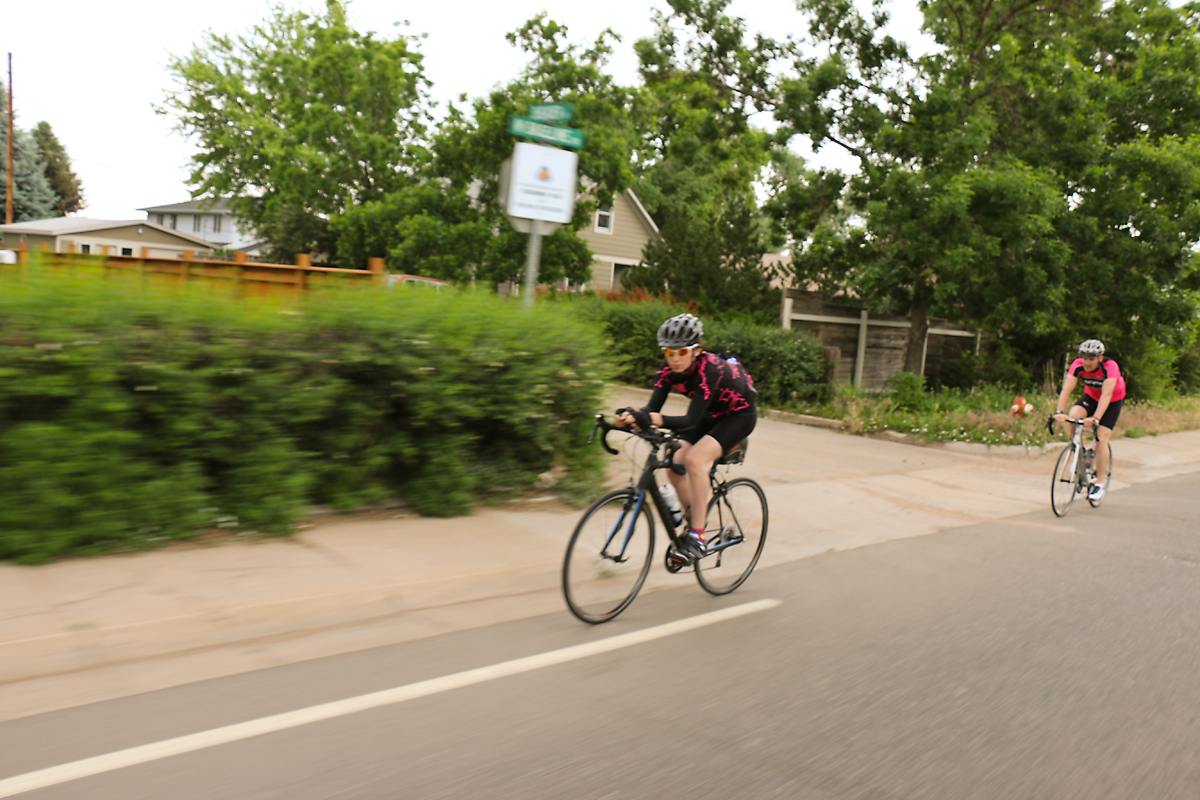 Bryan and Don set the pace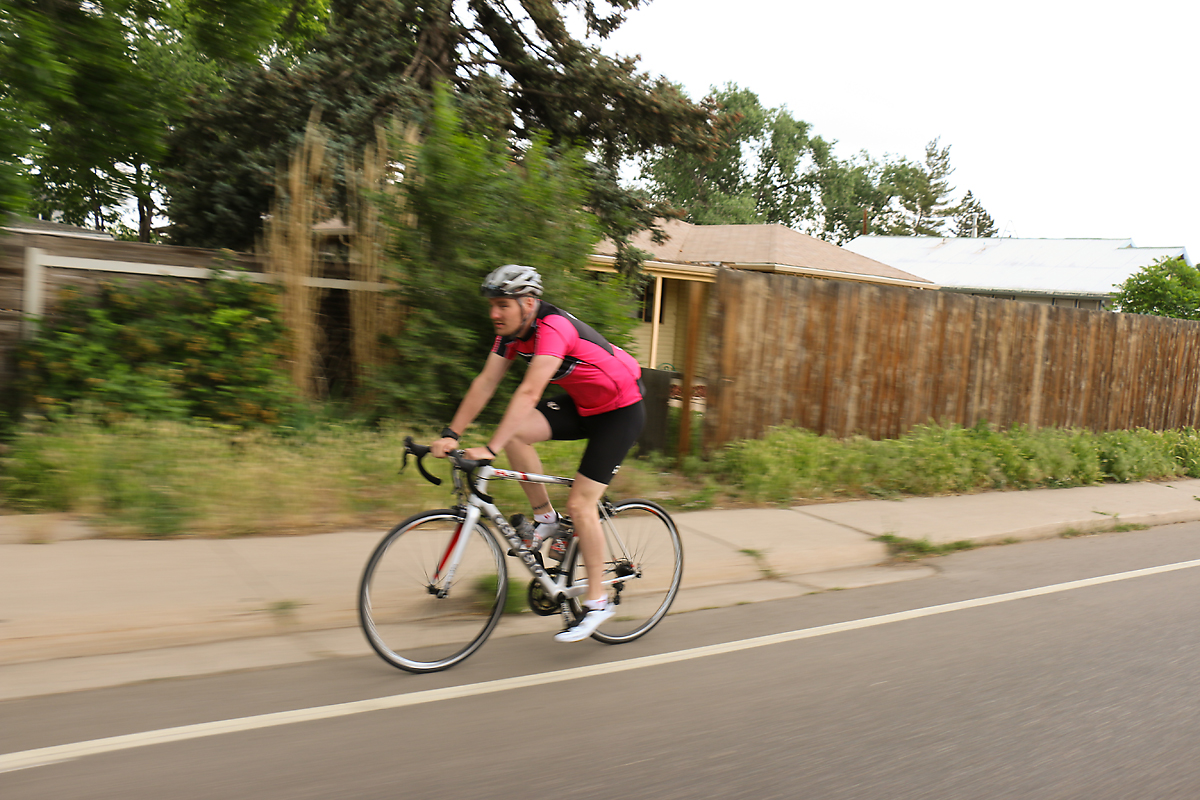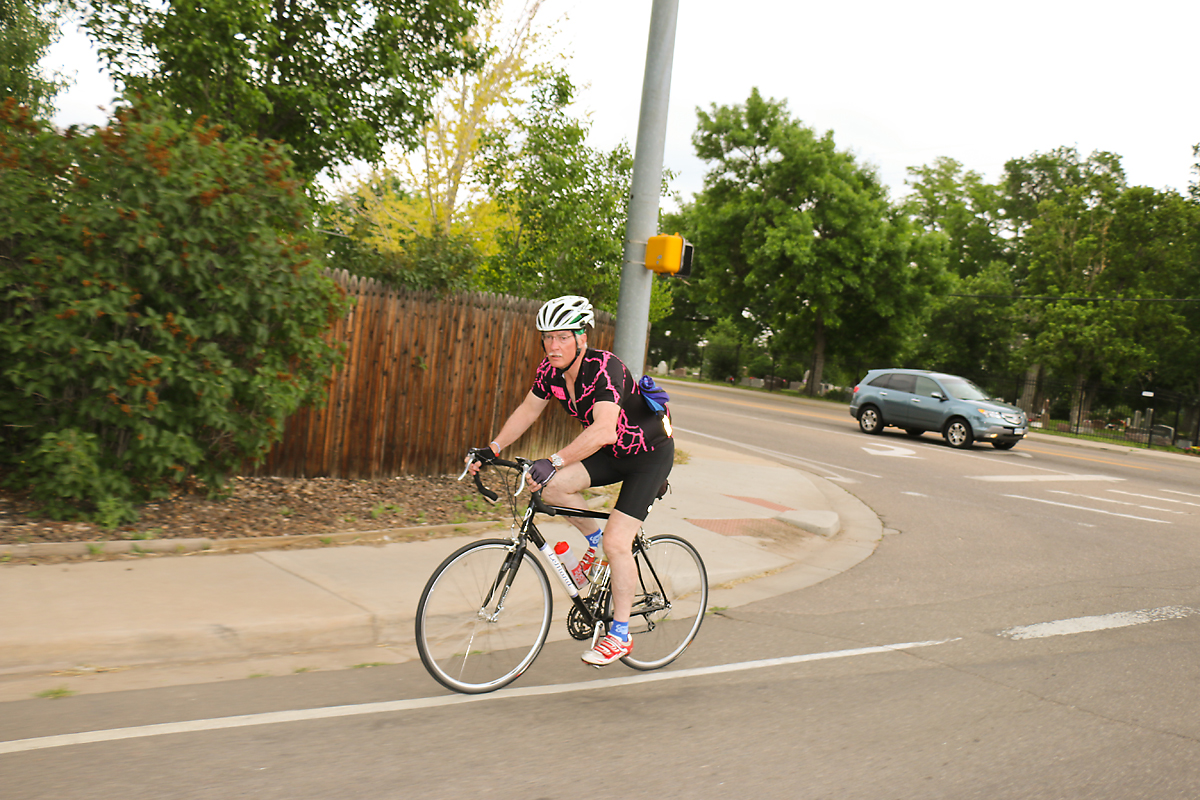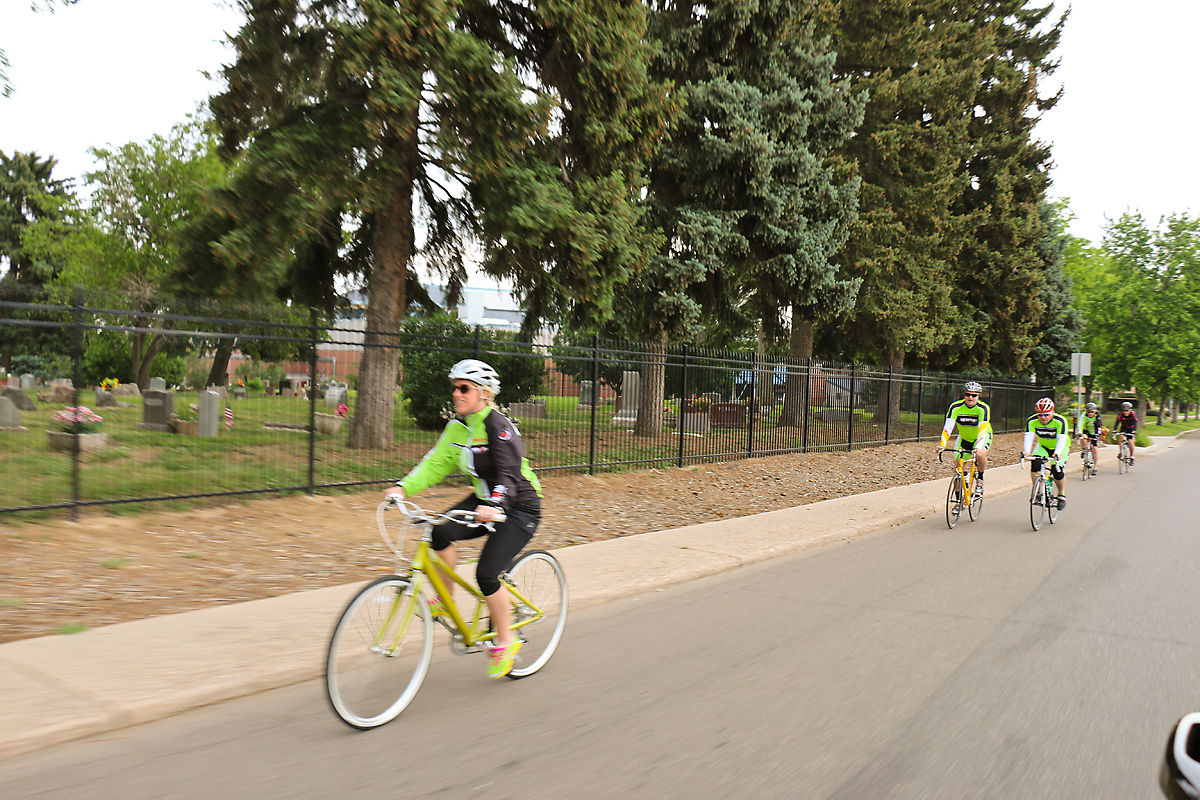 Wendy Lee shows the boys how it's done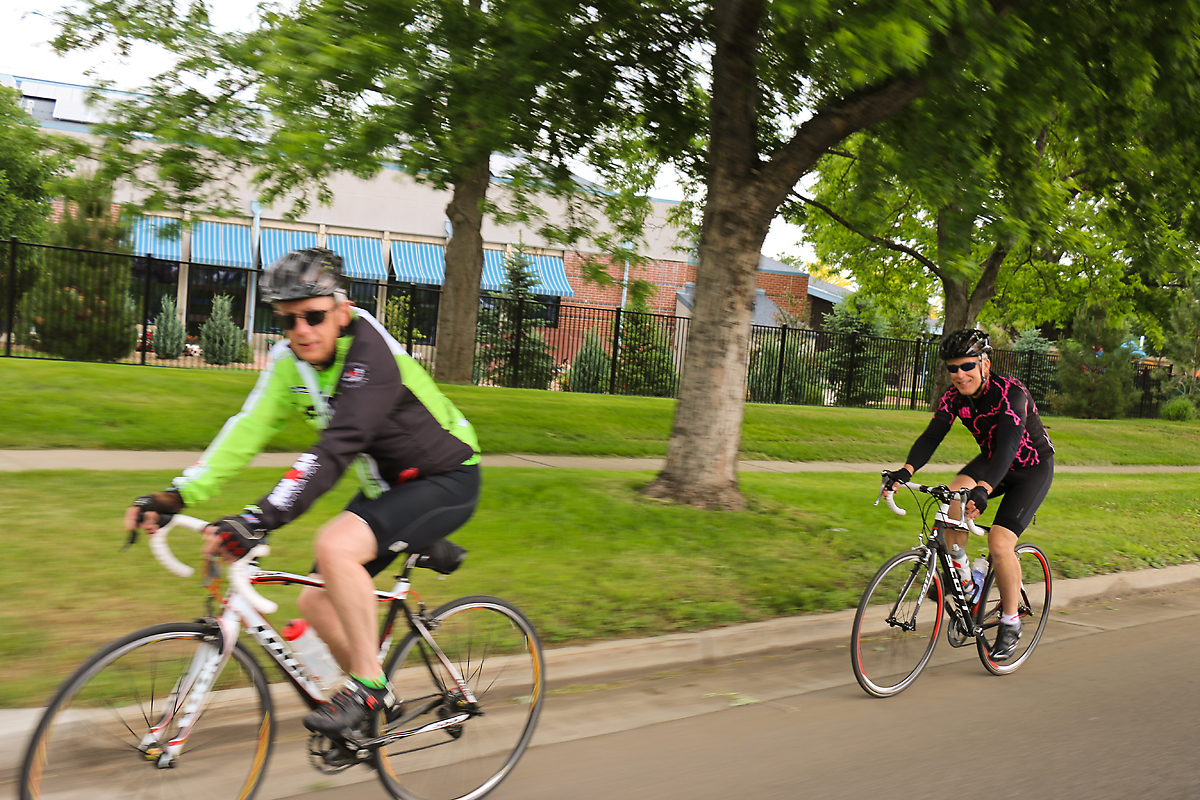 Jerry Lee and Steve moving fast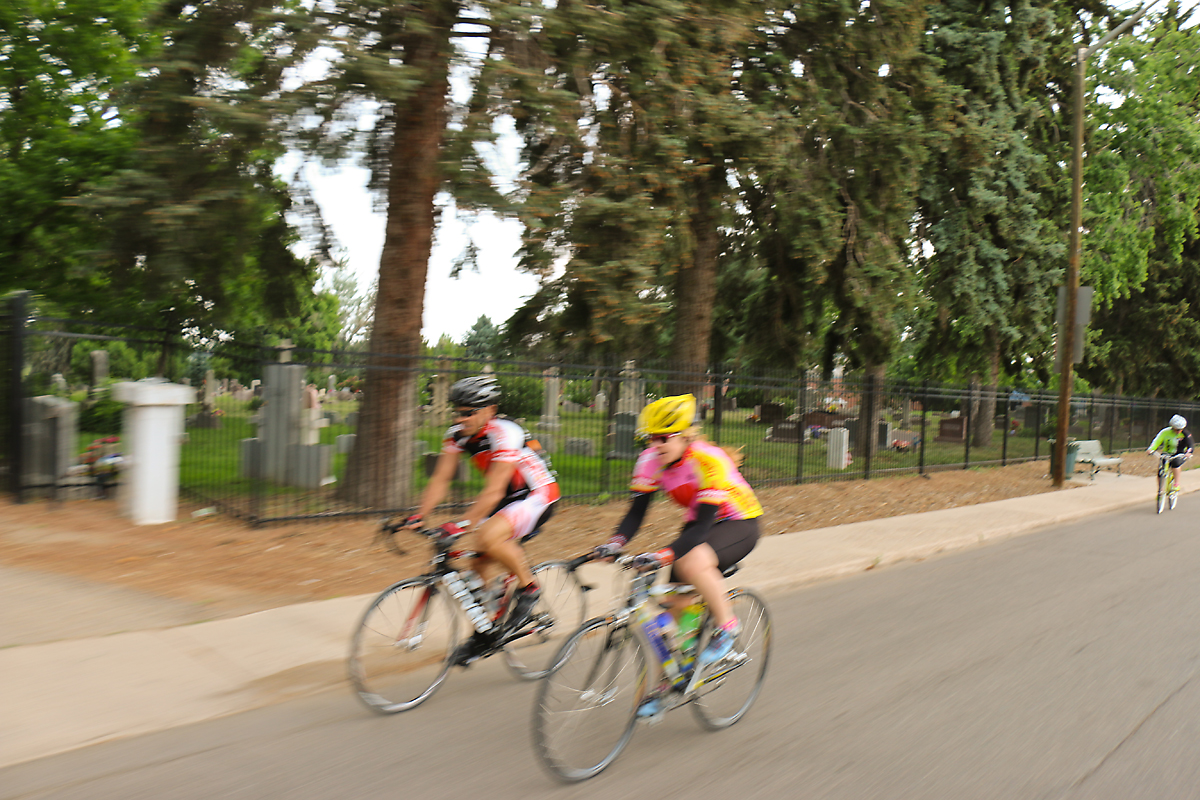 Anne and Ian chatting and riding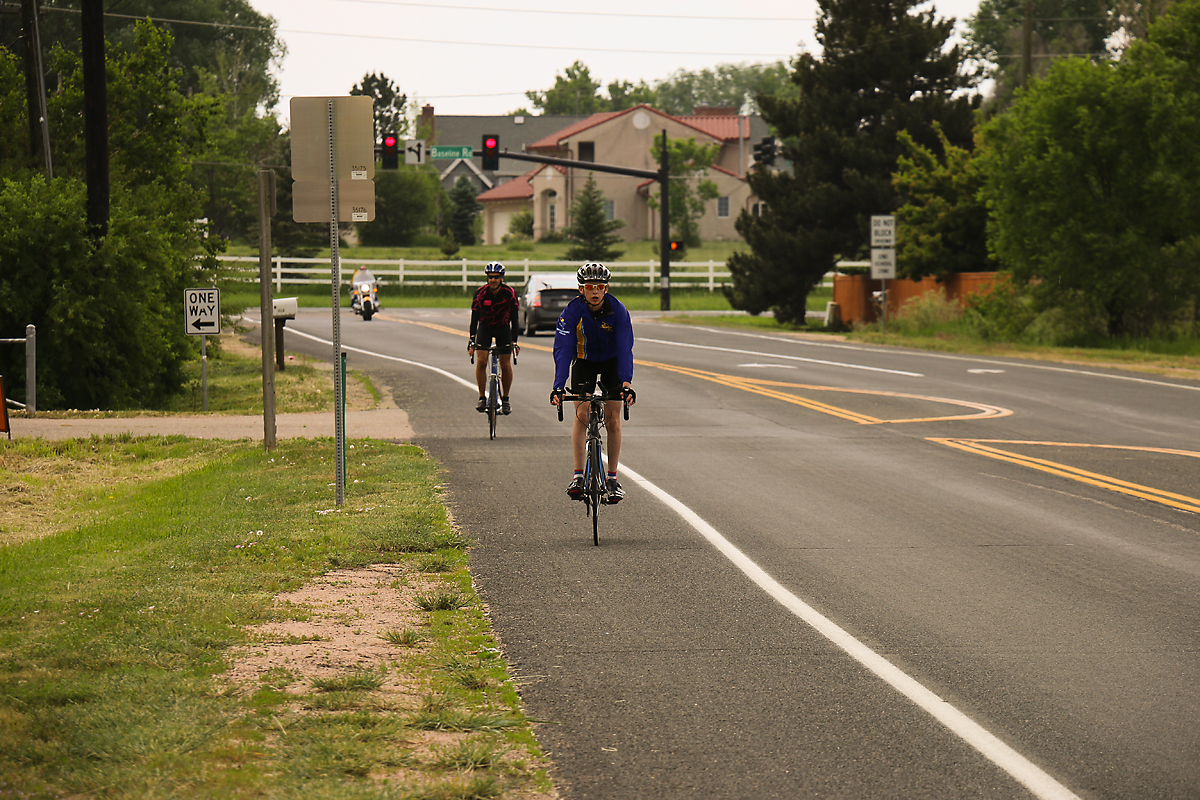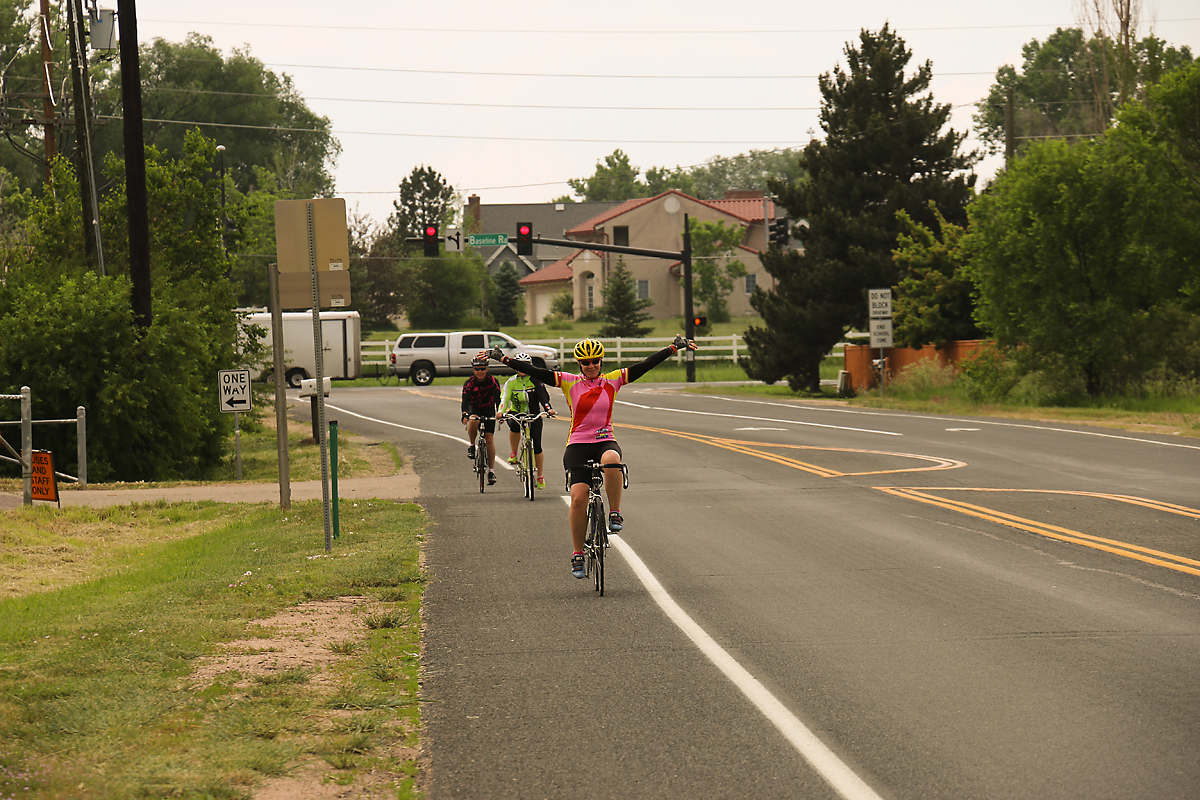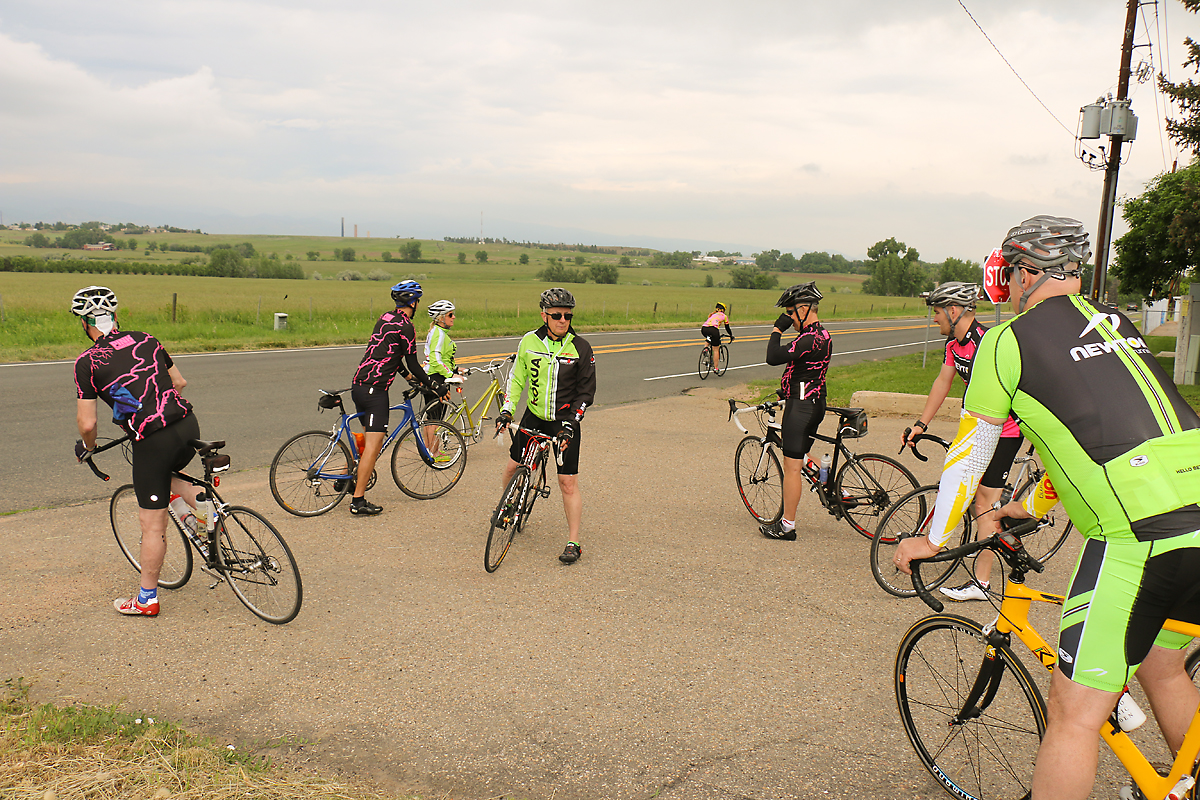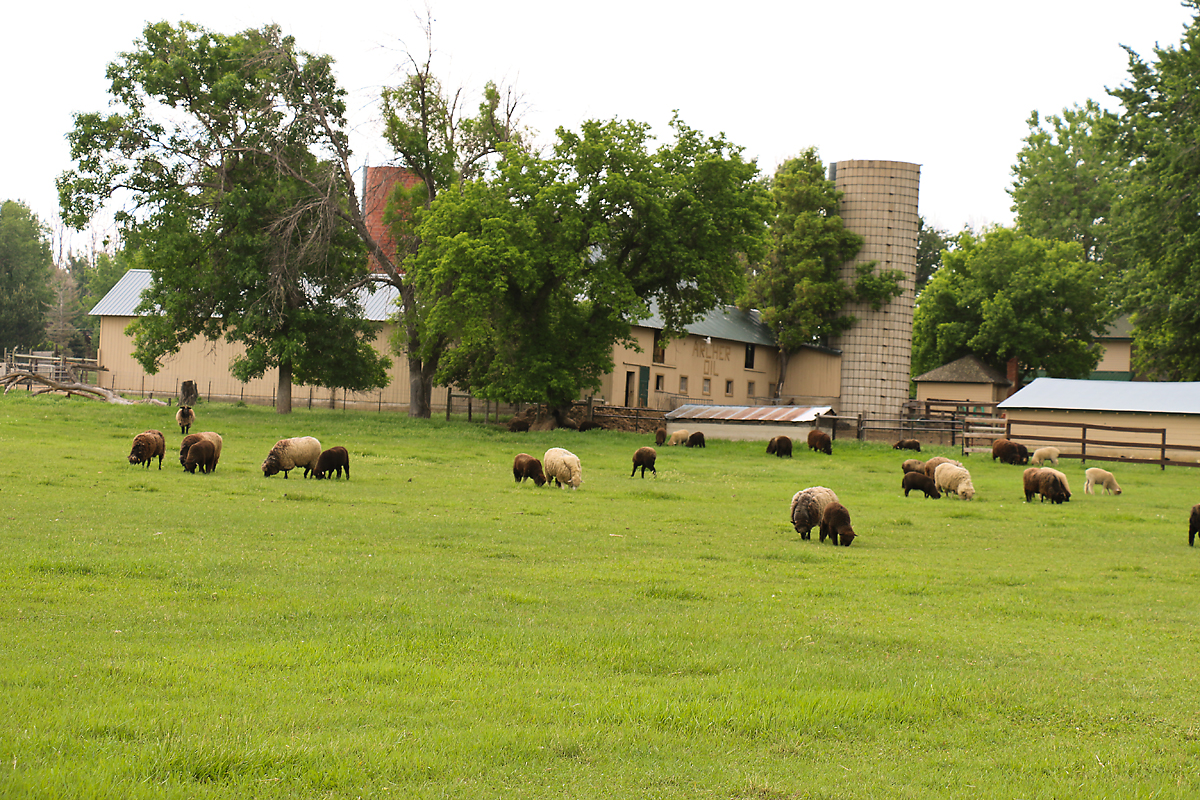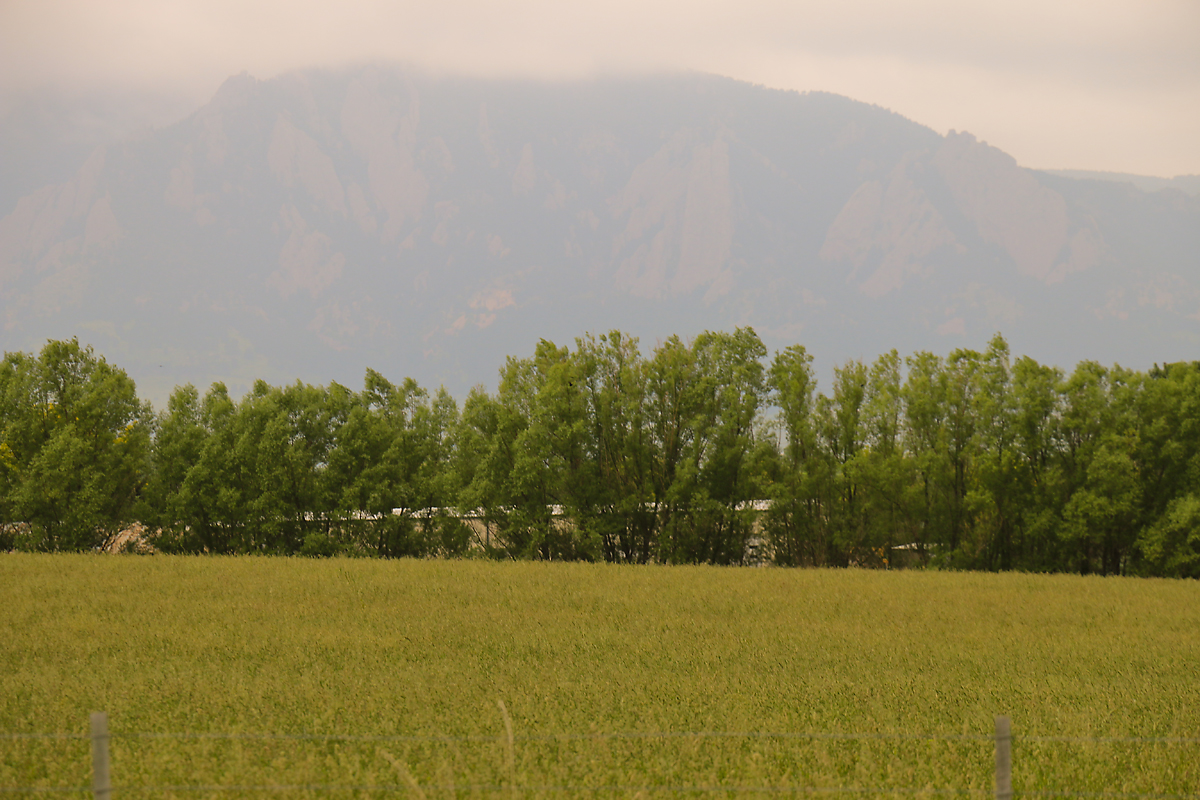 The Flatirons are being invaded by clouds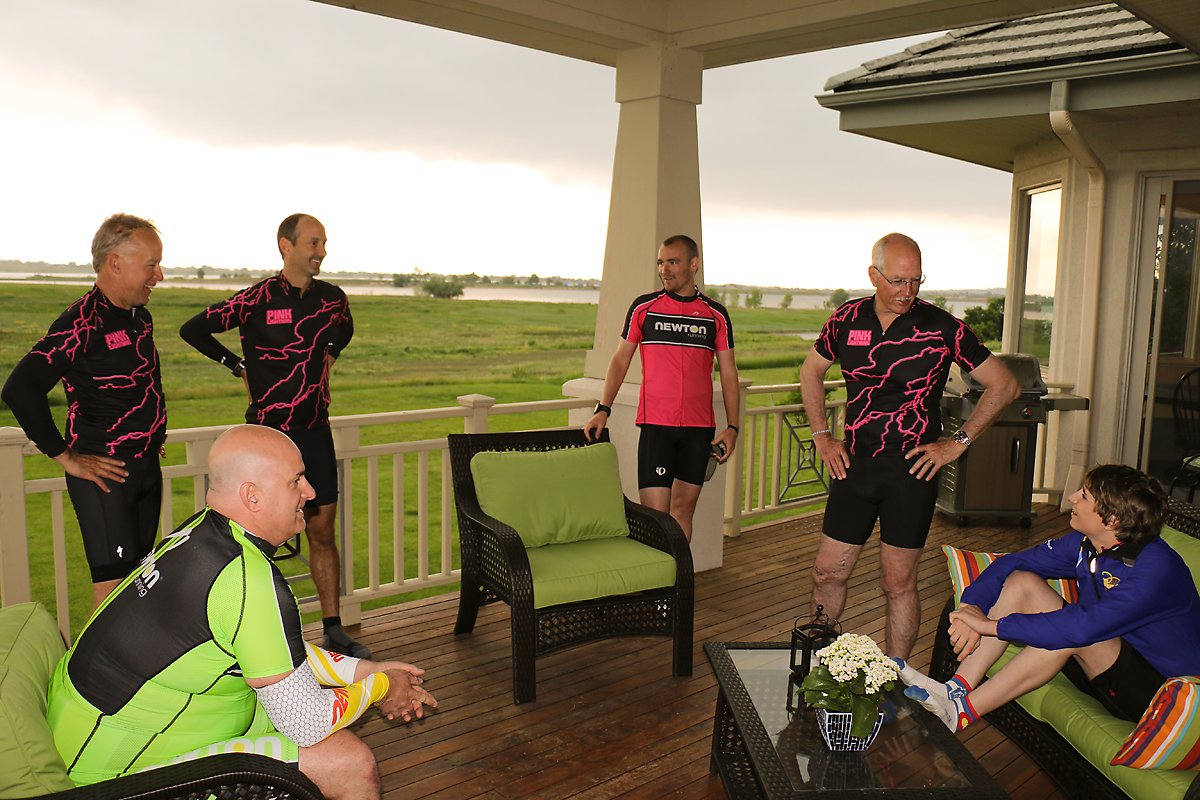 Out of the rain, on the porch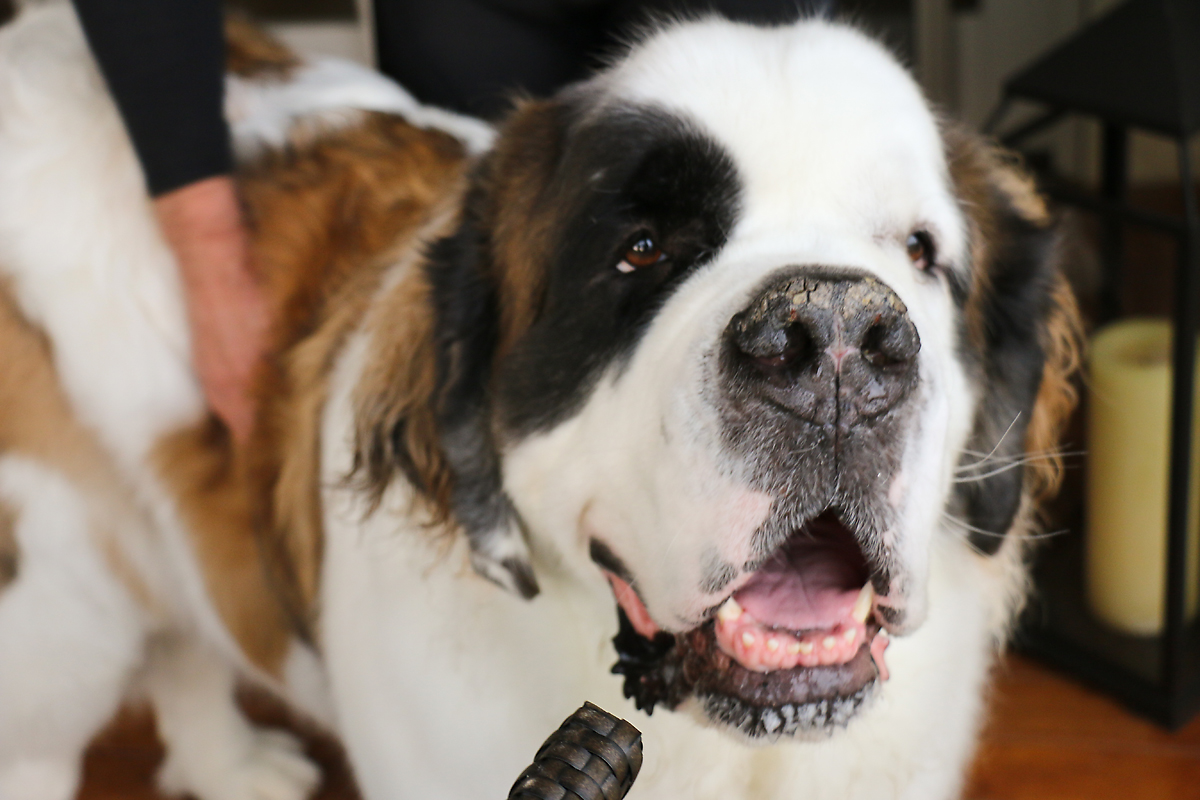 Isaac, the Newton Running mascot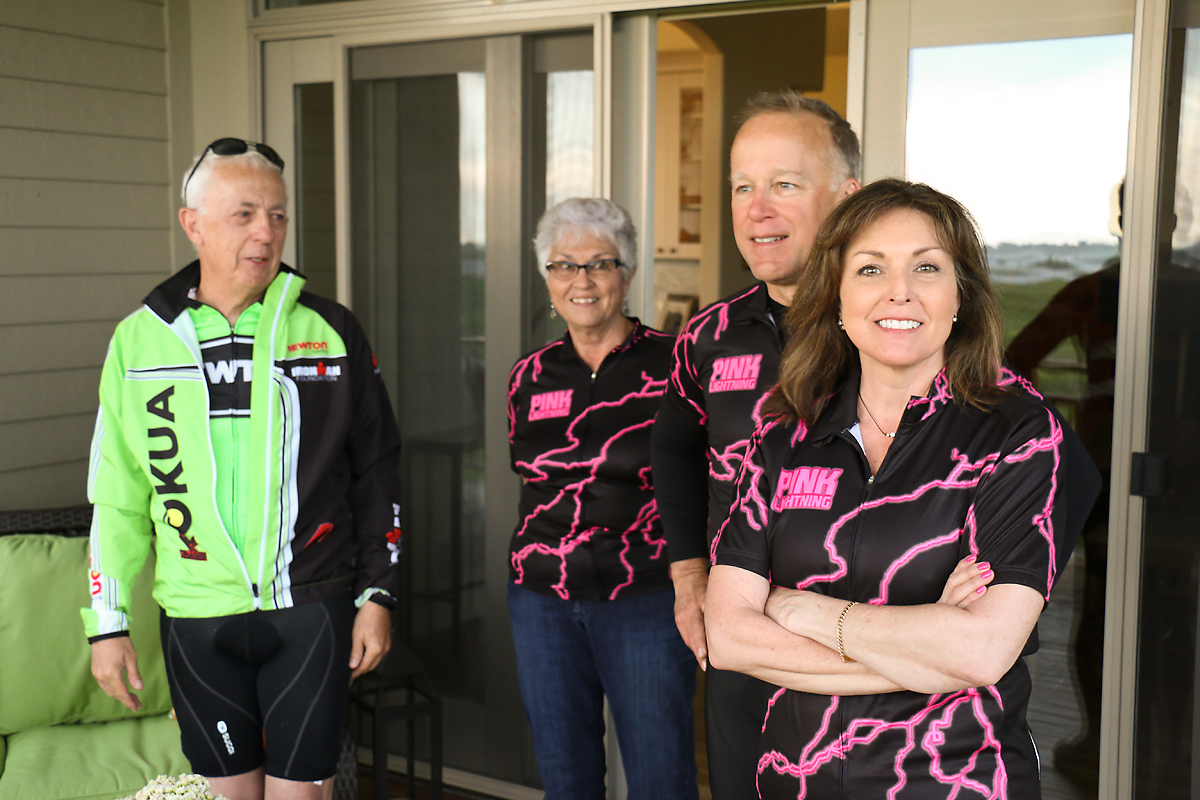 Jerry Lee, Nana, Steve and Wendy Warnecke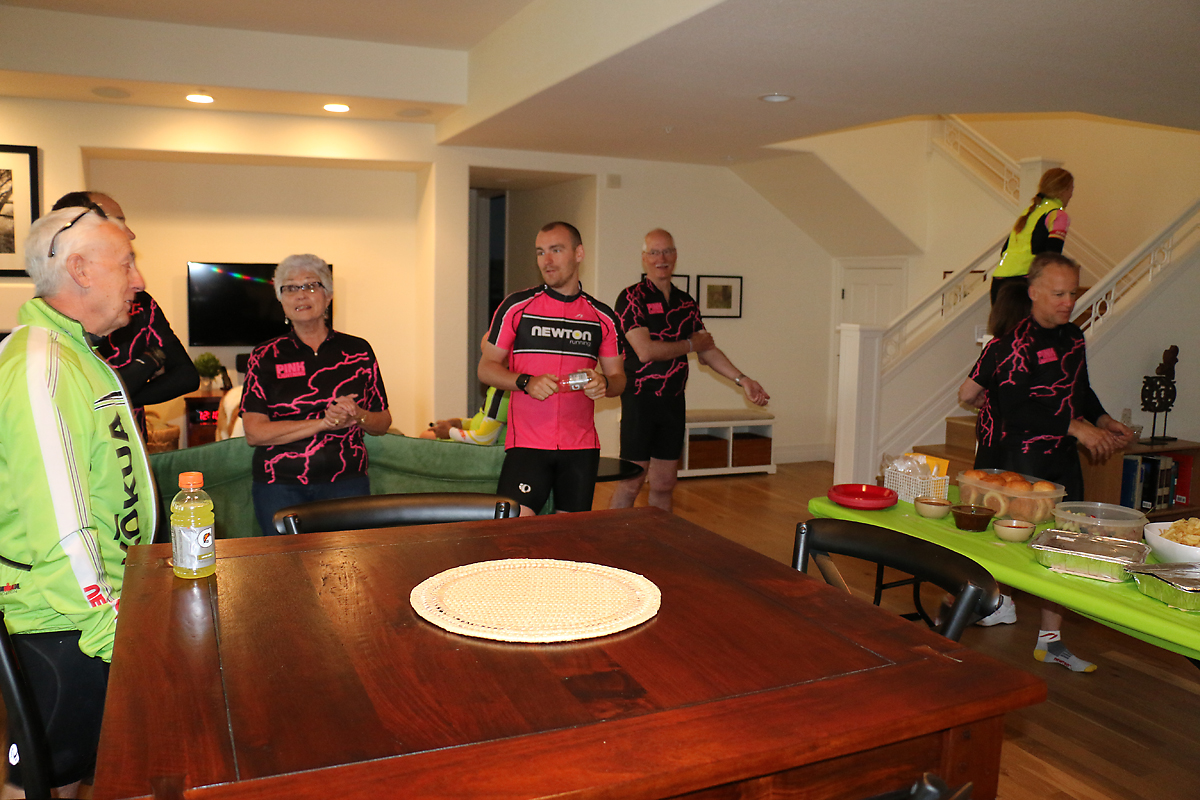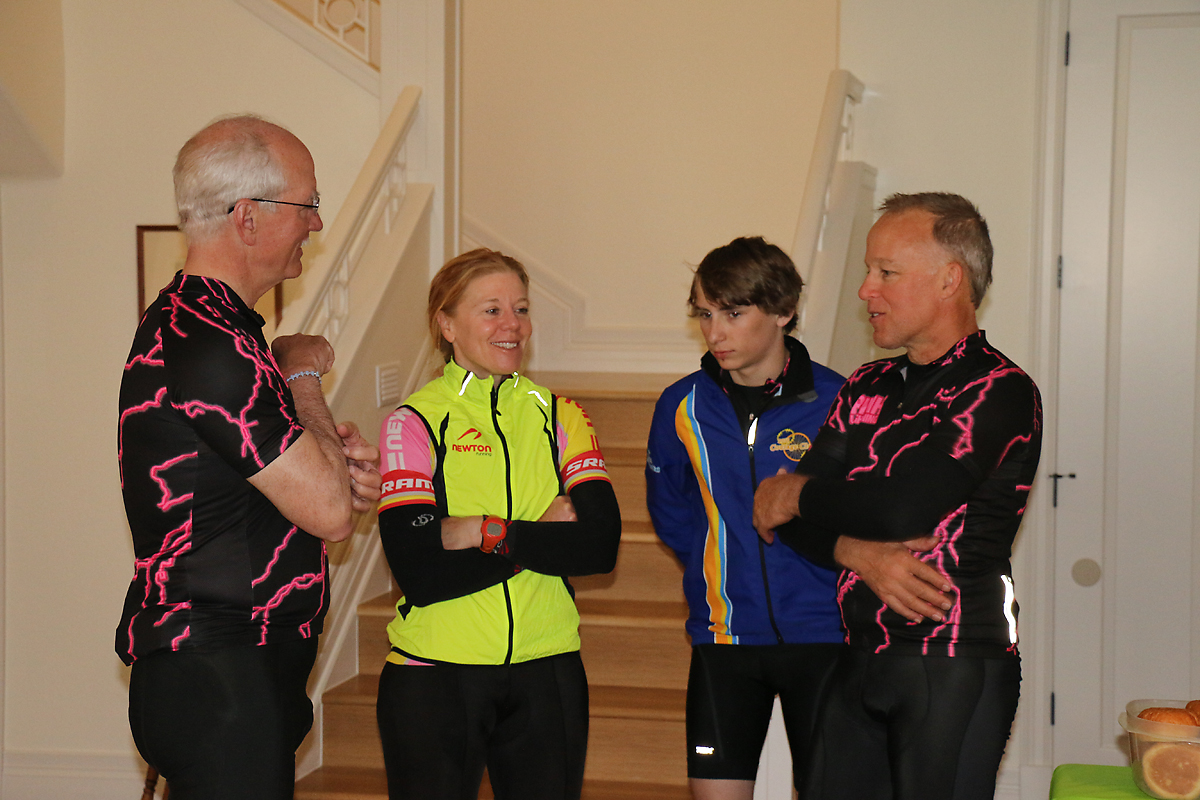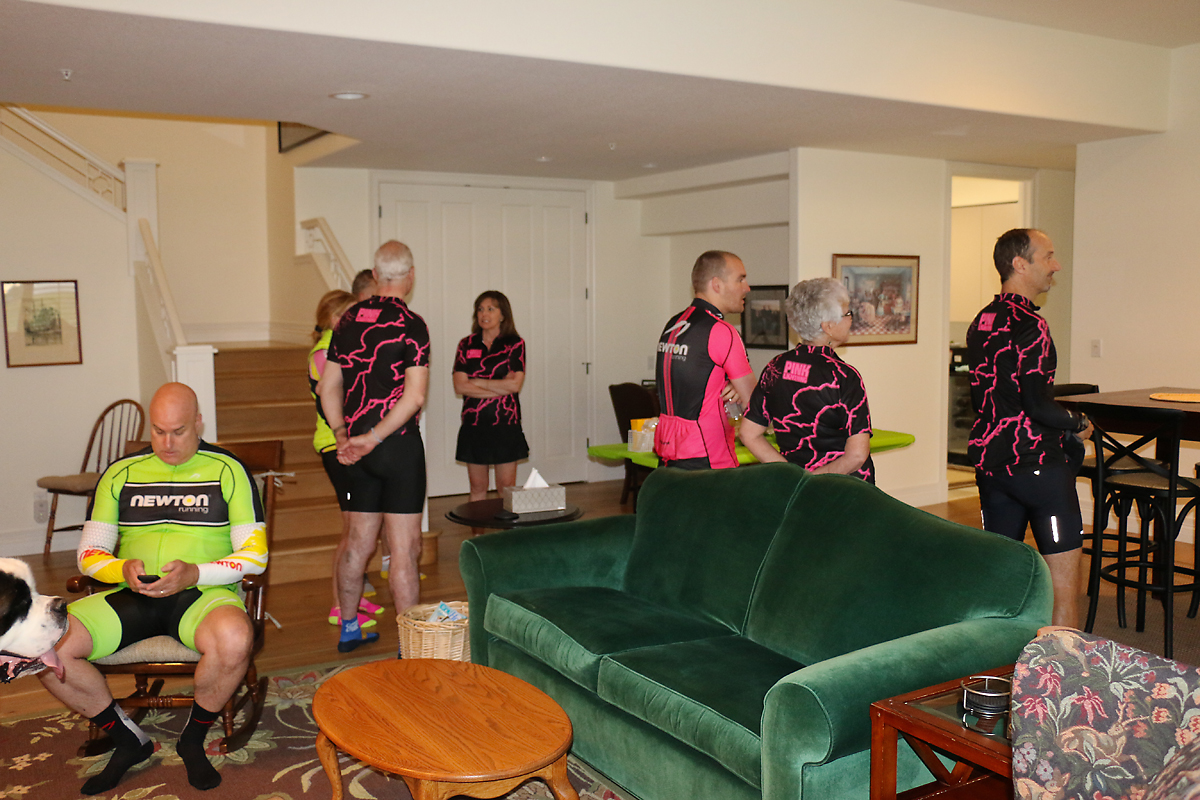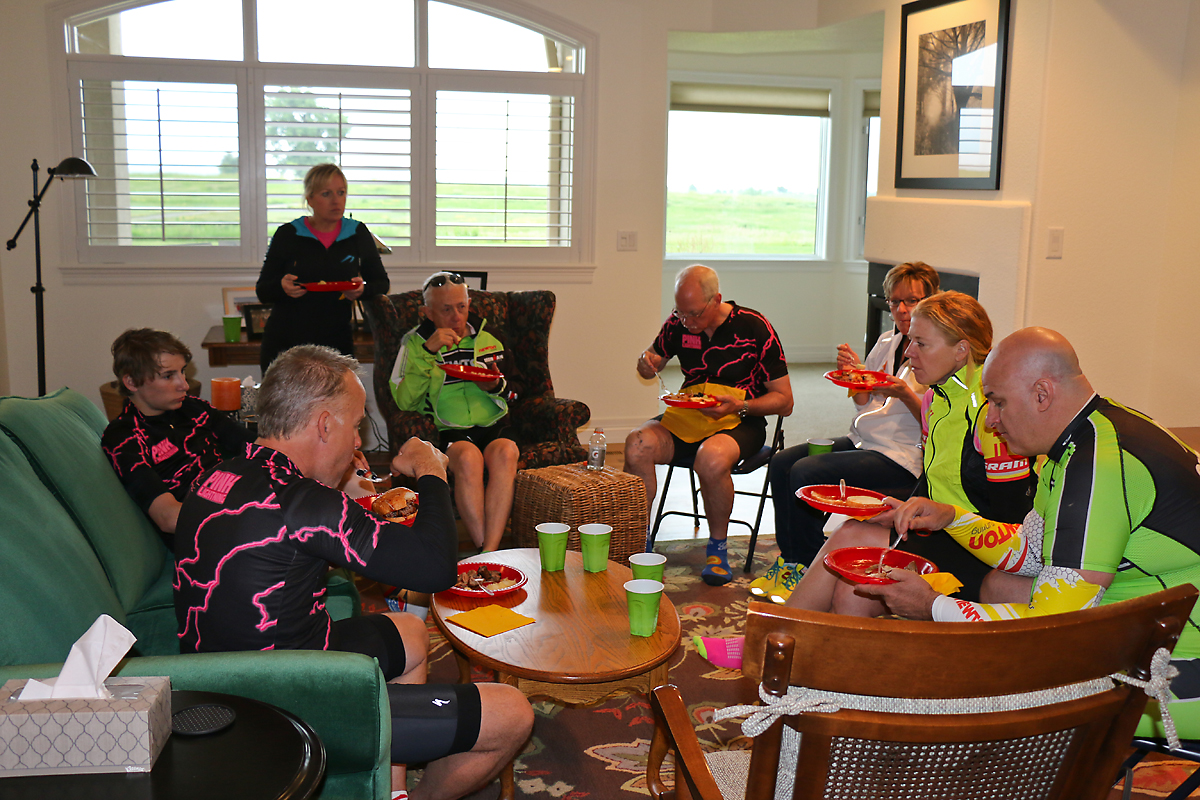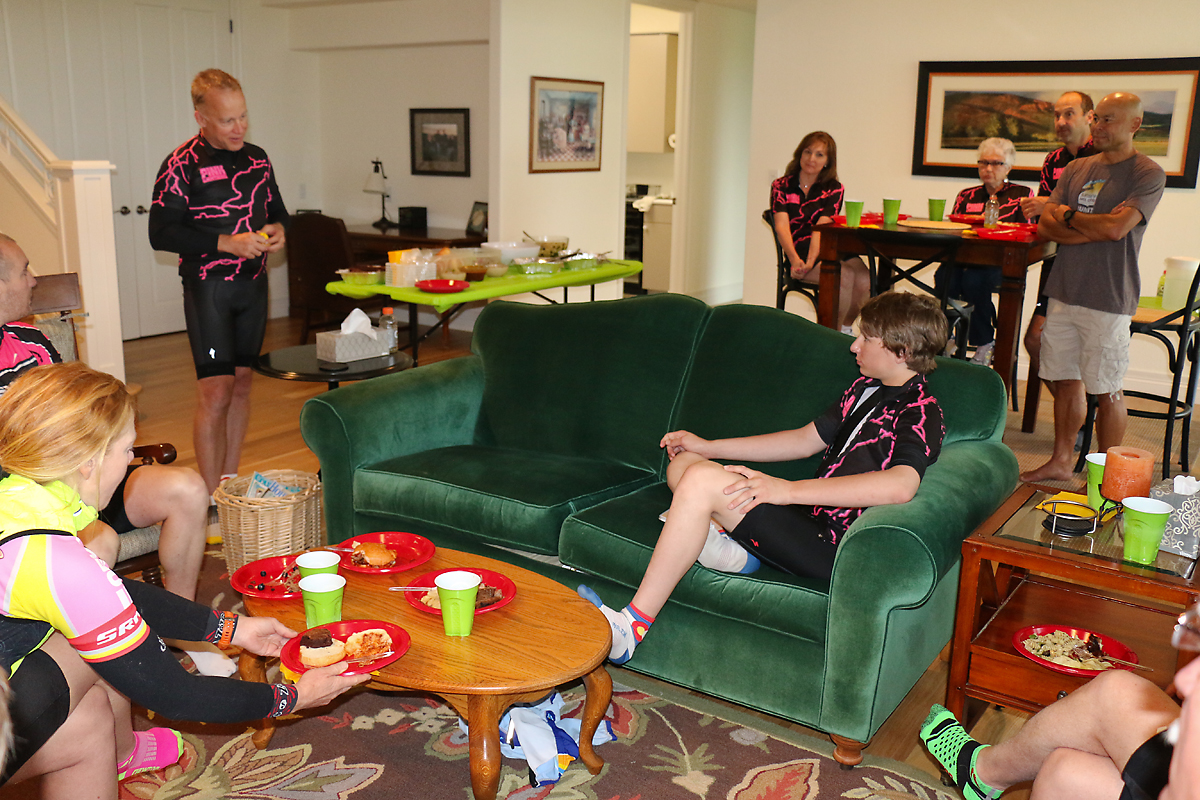 Steve thanks the team, honors Bryan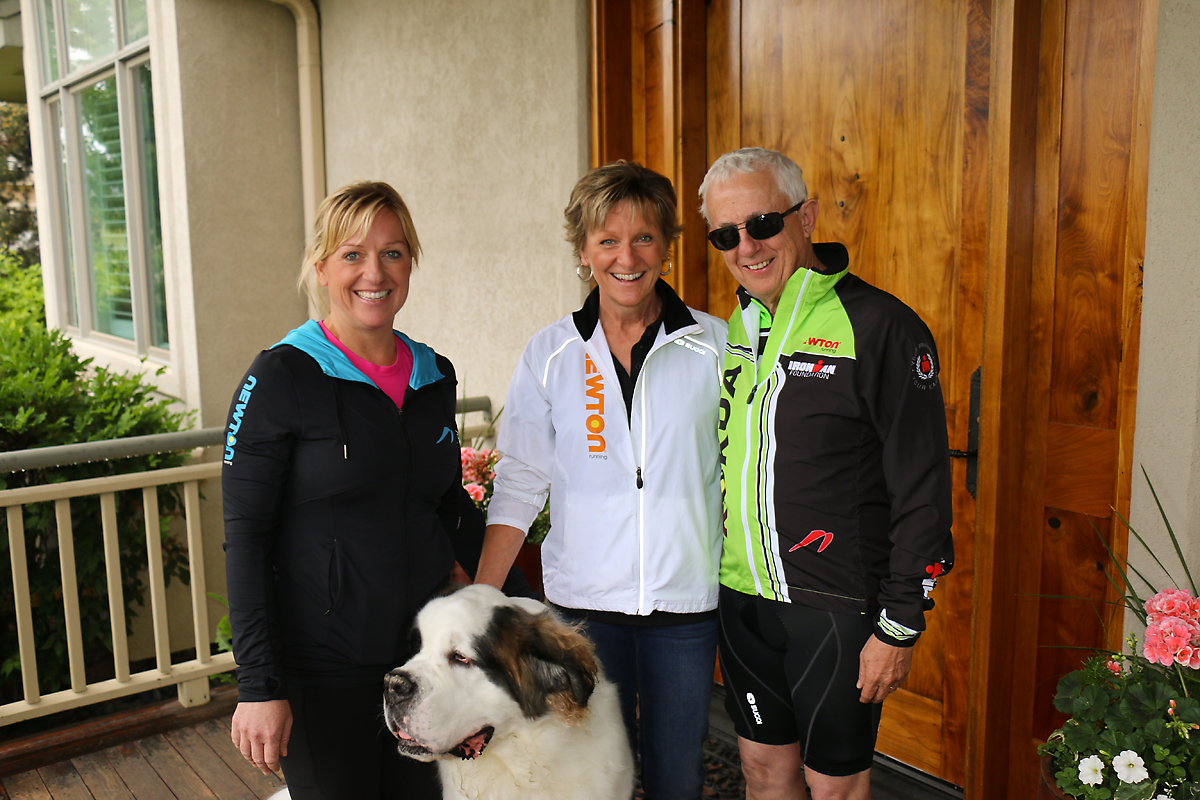 Thank you Jerry, Donna and Wendy Lee!
Day 2 of The Courage Tour had us starting at the Children's Hospital Colorado North Campus and riding 17.7 mile ride to the home of Jerry Lee (Newton Running Founder). While the day was cloudy, the riders involved were very sunny—happy to come out and support us. The ride was a wonderful journey through the heart of bucolic Boulder county, where we encountered many farms, open spaces and grassland. We rode mainly west straining to see the Flatirons—alas, the were obscured by clouds.
After a short break we rolled through the hillsides as the clouds grew darker and lightning was striking the not-to-distant foothills. Thanks to the pace set by the Newton riders, we got to the Lee residence jet as the first raindrops began to fall. The best rider of the day award goes to Wendy Lee for her grit and determination riding a touring bike the entire way.
Jerry's wife Donna had prepared a delicious BBQ lunch for us, and the Team warmed up and dined in the beautiful home overlooking Sixmile Reservoir. The newest member of the Team, Isaac the St. Bernard greeted us and made all of the riders feel at home.
Unfortunately, the rain increased and scrubbed the afternoon ride. But given the camaraderie and genuine love and support from Newton Running we feel like the day was a fantastic success!
A Special Thanks to:
Jerry Lee
Donna Lee
Wendy Lee
Thanks to these riders:
Ian Adamson (Newton Running)
Ann Klein (Newton Running)
Craig Heisner (Newton Running)
Jerry Lee (Newton Running)
Wendy Lee (Newton Running)
Les Lee (Children's Hospital Colorado Foundation)
Don Reichelt (Newton Running)
Steve Roy (Vet DC)
Johannes Schmidt (Newton Running)
Steve Warnecke
And another Thanks to those who showed up in support:
Wendy Warnecke and Ellie Newman
Tuesday we will be on Day 3—See Route Here